4 November, I bought my first options. 6 November I closed one of it with a tiny profit of 95USD. And boy, I thought I was on a roll.
Soon after that, I placed a few directional options trade:
FDX, bull put spread 230P/240P 43 days to expiry @ 1.70 credit
MSFT, bull put spread 195P/205P 42 days to expiry @ 1.64 credit
TEAM, bull put spread 175P/180P 42 days to expiry @ 1.14 credit
SPCE, bull put spread 15P/19P 39 days to expiry @ 1.24 credit
TWTR, bull put spread 37P/42P 39 days to expiry @ 1.14 credit
Yes, I was overzealous in creating positions that could each cause a potential max loss between 375 to 800 plus. I thought I was dipping my toes in. Well, didn't I already agree to myself that to be prepared to lose the money before I could gain a good grasp of the options market.
Still, seeing loss was painful, I realised, even though it was in a few hundred dollars. And I was also relatively cash poor. Nothing life-threatening, but it was also not at a level that I was comfortable with to pad any unforeseen volatility in my life. I would never have wanted to lose money, but there were some small gains in my Singapore stocks that bolster the impact of the loss.
No, I don't want it to be a nett zero game.
Here are three beginner observations that I have from watching the market every night since I sold some options.
3. Vaccine news caused a sudden euphoria in the market. It caused me to slip up.
The first option that I sold was an iron condor on UAL with the long call strike price at 39. I mention why I purchase it in my previous article. At the point of writing the iron condor, the market price is $34.05. The very day that the vaccine news is released, the price shot up to $44.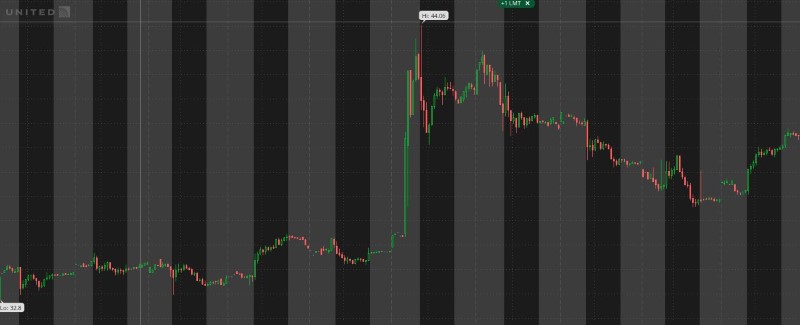 And in a true newbie mindset, I frantic, even though nobody is going anyway in this current situation. I closed my bear call spread of the iron condor, leaving me with a bull put spread.
The number does not make sense. Max loss of the iron condor was only $81. I still had about 40 plus days for the stocks to move. By closing my bear call spread at a price higher than my credit received, I had permanently assumed loss for this trade.
2. Sometimes, it pays to give time for the market to change.
Soon after, the price of UAL dropped to about $39. If only, I hadn't close part of the leg.
Though, the frightening part of it was that I had most of my positions in technology stock. On 10 November, many of the tech stocks plunged. And the prices of the underlying of my tech options position flirted closely to my short put strike.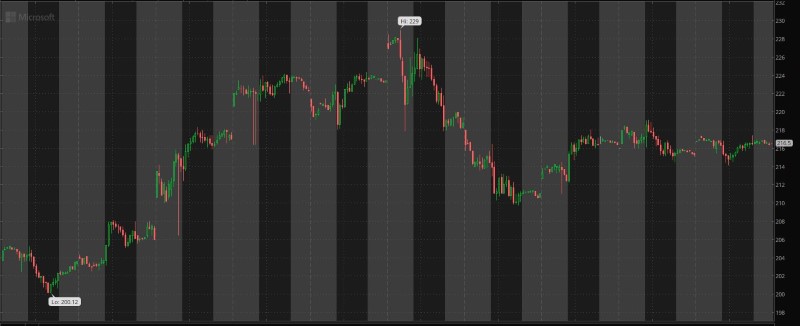 Within a day, I recorded a year to date loss of $300.
If anything about closing one of the legs of the iron condor taught me, it was for me to take a deep breath and practice patience in this volatile market.
A day or two, the market changed their sentiment. So, the loss became less each day. As of the current date, I was up by $51.50. Nothing to be proud about as this signified that I was still $40 down from the profit of the first option that I closed.
1. With great options, come great responsibilities
Most of the underlying of my options stayed a good distance away from my strike price. Still, I stayed in full cognition that the market could plunge in a single day.

In my fledgeling attempt to decipher the greeks, it seemed like most of my positions still need a strong movement upwards, but not at a pace that will be too fast.
I can't put on any positions as of yet. But I wonder what will it be like if I were to put on some buying and selling weekly positions. Maybe, I will experiment with that in my next round of positions.
Till then, hopefully, I learn to trade better.